Olives are packed with nutrients. They have been consumed by humans for thousands of years and are a vital component in the Mediterranean diet. They have a complex flavor index and can be salty, bitter, sour and sweet. The fruit needs to be brined or cured in order to be consumed. It's used in many Mediterranean dishes, like spreads, sauces, stews and salads or can be eaten on its own as a healthy snack. It is also often pressed for its oil, which is used for cooking and or raw.
Olive Nutrition Facts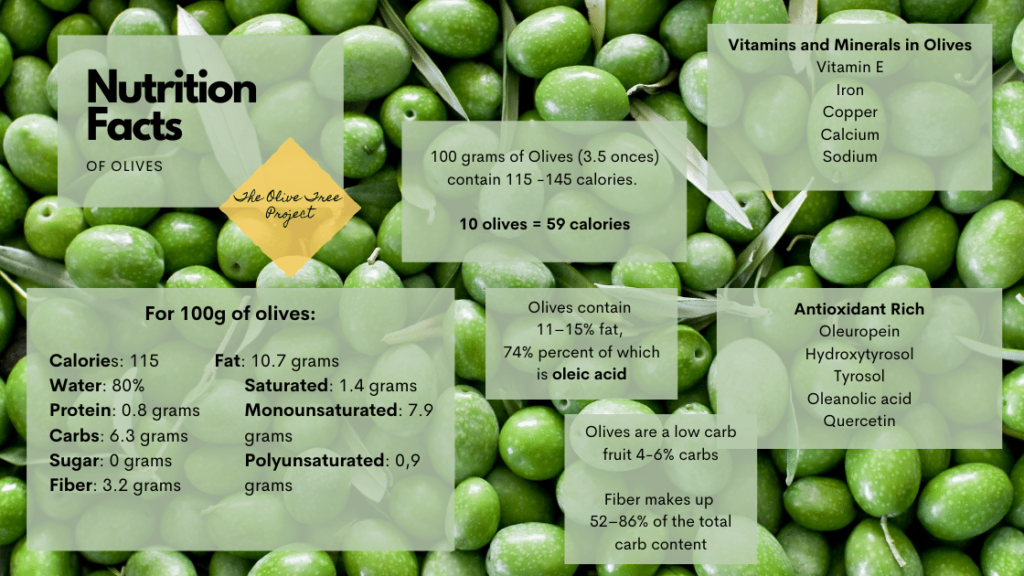 How about olive oil? Is it as healthy as the the fruit itself? Click here to find out.