The Olive Tree Project along with a panel of other specialists were invited to discuss on local Apulian TV program ControVento on Telerama, the ongoing environmental catastrophe in the South of Italy. The Xylella Fastidiosa bacteria has completely destroyed the terrain, the identity and the livelihoods of the Apulian people. Millions and millions of olive trees including centennial trees have completely dried out.
Local entrepreneur and 6th generation olive farmer discussed the disastrous impact this has had on local farmers. He stated that before the Xylella Bacteria, 1 hectare (2.47 acres) of olive grove cost 30 to 40 thousand Euro. A well run olive farm of 100 hectares had a gross income value of 300,000 to 400,000 Euro. Since the bacteria has spread throughout the south of Puglia, the income value has gone down to zero and the asset value of 1 hectare of land with olive trees has gone down to 500 euro. The devastation has put almost all olive farmers out of business and has cost the region a loss of 3 billion euro in asset value.
What Is Happening To All The Olive Bark?
After eight years of its discovery, the situation doesn't seem to be improving. The local government is slow to respond, little to no aid has come to farmers and the bacteria continues to spread. Driving through the south of Puglia, you encounter hectares and hectares of skeletons of what was once majestic olive trees. The enormous task of extracting afflicted trees has left behind tons olive bark. But what is happening to all of this wood? Currently it's being sent to the Calabria region to be burnt.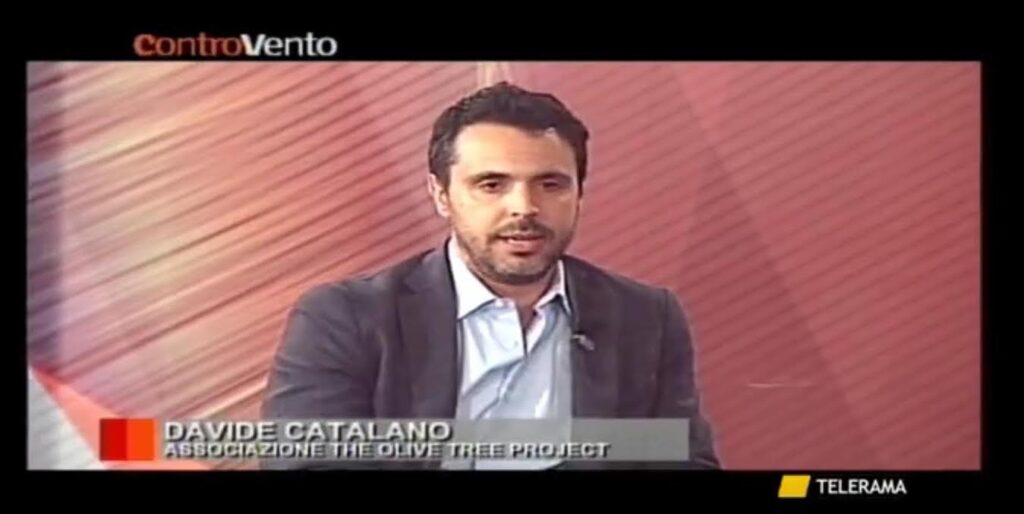 The panel discussed at length how selling off this olive wood is an insult to what is and was part of the local people's cultural identity and livelihoods for centuries. Before these hundred year old trees were seen as national monuments and were protected as such, and now they are being shipped off and burnt.
Sustainability Is The Key
All panelist talked about the importance of honoring these trees, even in their death. And the solution is through sustainability – repurposing this prestigious wood using a circular economy model. This will help celebrate the people's culture identity and educate others on the importance that this plant has had; It will give the region an opportunity to launch a new sustainable industry and will also amplify awareness of the environmental devastations that the south of Italy has been going through.
The Olive Tree Project president Davide Catalano stated in the discussion, "This isn't just a local problem or even an Italian problem. This is a European and global problem. We all live on one planet within one atmosphere, so what happens in one place impacts all other aspects." Unfortunately we've been left in a situation where we have tons of olive bark, but we need to make the best of it. After over ten years of letting the bacteria devastate landscape there needs to be actions towards replanting and repurposing the olive tree.
For the full live stream video of the Contro Vento Program in Italian, please click here.
How Is The Olive Tree Project Helping?
In an attempt to turn a negative situation into positive action, The Olive Tree Project is using reclaimed olive wood from Puglia for art and design. Through workshops, the creation of an open air museum, and inviting various artists, designers and organizations, we hope to honor these centennial trees and spread awareness of the current environmental situation in the South of Italy.
If you'd like to find out more or you'd like to get involved, please click the button below.