Turning A Negative Situation Into Positive Action
We want to honor these centennial trees. So instead of letting the dried out olive bark be disposed of by burning, we reclaim the wood for art and design.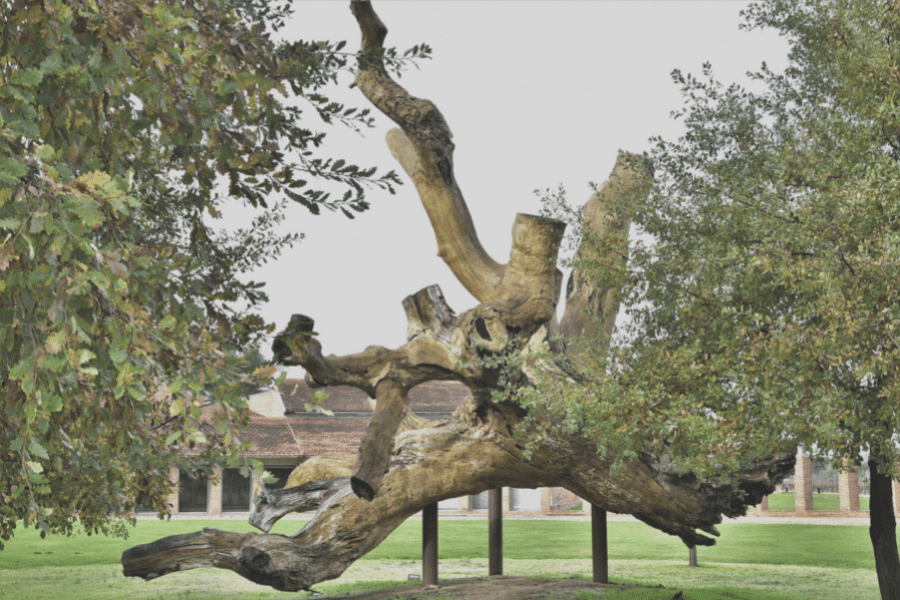 Are you an artist and would you like to collaborate with us? We are curating an open air museum in Puglia.
Coming soon…
In the heart of Salento, we are building an open air museum. We hope to capture the beauty and the importance of the olive tree in the mediterranean, as well as the current Xylella Bacteria situation in Puglia and the world.
We collaborate with art organizations and design studios on unique projects that value the Apulian olive wood.  If you'd like to know about a possible collab and using ethically sourced olive wood for a project, please get in touch. 
With the drying out of millions of trees the Puglia region has been left the olive bark as a precious resource. In an effort to use the resources that we have, to honor them and to create a new ecosystem of skilled artisanal woodworkers, we organize workshops.