Cleopatra is one of the most iconic queens of all time. She was the absolute monarch in Egypt for 21 years and also greatly influenced Roman politics. She was charismatic, intelligent and ruthless. Known for her beauty, she had intense romances with the most powerful men at the time, like Julius Caesar and Marc Anthony.
Cleopatra was also a skilled scientist and chemist. She was known for taking her beauty routine very seriously and tried various beauty hacks.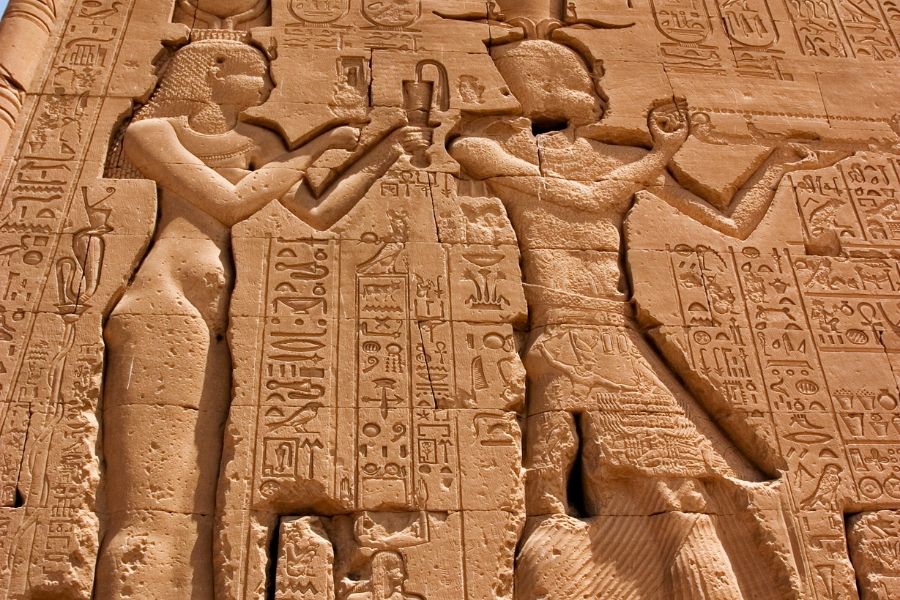 Cleopatra's 5 Natural Beauty Hacks
Olive oil – Cleopatra used olive oil on her skin and on her hair. Warmed olive oil created an excellent hair mask which added softness, shine and helped strengthen her hair. As a natural skin conditioner, olive oil helped keep the skin hydrated and helped with signs of aging. Oils were used daily by ancient Egyptians to protect and moisturize the skin. It was typically combined with scented essential oils, such as cedar, rose and almond oil to help with body odor.
Sea Salt – Natural sea salt was used as a skin exfoliant. It was mixed with olive oil and rubbed onto the skin to rid it from dead skin cells and help it become soft and supple. Cleopatra was also known to use salts in her bath. Today we know that putting salts in a bath helps against stress and signs of aging.
Milk – Cleopatra was famously known for bathing in donkey milk. Legends say that her bathing ritual required 700 donkeys to be milked everyday. The lactic acid in the milk bath helped with rejuvenating the skin, reducing minor wrinkles and helping the skin become smooth and blemish free.
Honey – Honey was very valuable in ancient times and was used as part of Cleopatra's bathing rituals in addition to the oils and salt. The antioxidants and amino acids in the honey helped create extra soft skin and also made for an excellent ingredient in her facial masks.
Aloe Vera – It is said that Cleopatra used aloe vera daily as a way to keep her skin smooth and hydrated. In ancient Egyptian times aloe vera was known as "the plant of immortality." It's been used in beauty for the last 5,000 years. Aloe vera's medicinal properties, such as having anti-inflammatory, antiseptic and pain relieving effects have made it a popular plant even today.
Besides being used in beauty routines, olive oil also has proven health properties. Find out what they are by clicking here.
There have been many stories and legends on the Olive tree since ancient times. Find out how the first olive tree came to be according to Greek mythology by clicking here.
*Featured Image copyright: Cleopatra (1917), Theda Bara in the film Cleopatra, 1917.
Orange County Archives Creative Commons Legal Code
Sources: Decoded Past, Britanica, The Alternative Daily, McGill