Dior's 2021 Cruise Collection was sparked by the essence of Puglia. The collection and the live streamed runway show were a demonstration of tradition, embedded with folklore, craftsman ship and beauty.
The visuals, the sounds, the spirit were all rooted in the rich heritage of the Pugliesi people.
According to local legends, women when working in the fields would get bitten by a tarantula. The venom would lead her into spasms and into a frenzied dance, which was believed to eradicate the poison. This dance became what is called 'La Pizzica.' Dior's interpretation exhibited the rawness and hinted at the therapeutic functions the dance had upon the society living in Italy's heel.
Israeli choreographer Sharon Eyal, evoked emotion and intensity. The entrancing Tarantella music led by the continuous beats of the tambourine, reveals hints of the people's ancient Greek ancestry. Composer Paolo Buonvino adapted the traditional folk songs into a powerful soundtrack.
Dior Cruise 2021 Collection Runway Show in Lecce, Puglia
Each of the 90 looks were inspired by the limestone Baroque cities and the sun drenched countryside of Puglia. The fabrics and woven lace pieces were created by a local foundation called Le Constantine, using ancient techniques from the Pugliese rich artisanal heritage. The live streamed runway show was set in the Baroque city of Lecce. The light design was crafted in the traditional "Luminarie" by the House of Fratelli Parisi, who has been lighting up towns festivities since the late 1800s.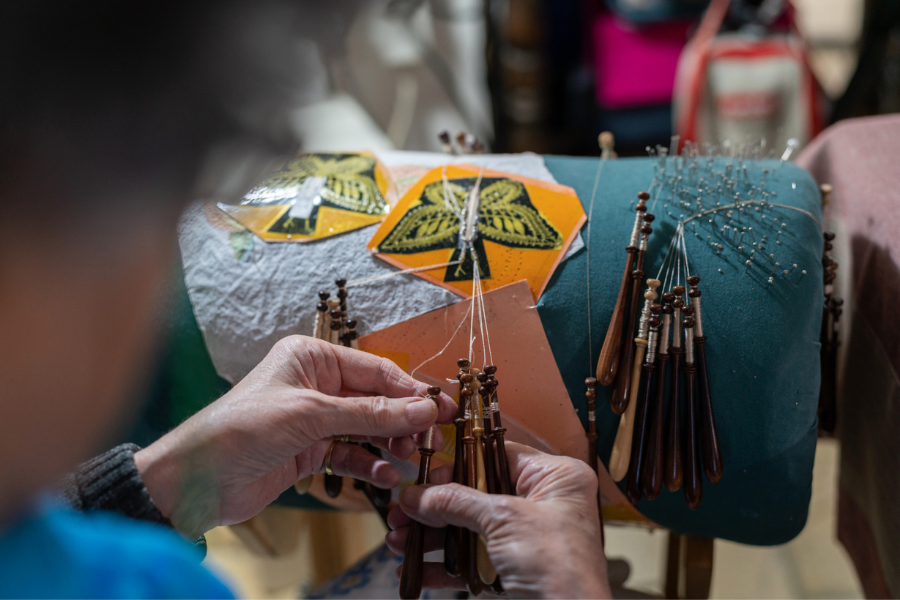 Dior's creative director Maria Grazia Chiuri went back to her own Pugliese roots to show the world the magic this peninsula holds. Evoking themes of resilience and of empowerment, the fundamental message is that "we rise by helping others."