Learning To Make Wine
The beginning of fall is upon us and that means that the wine grapes are ripe and ready to be picked in Puglia. When our friends at Terra Te asked us whether we wanted to help out with the "vendemmia" or grape harvest, we jumped at the opportunity.
Terra Te is a non-profit that grows organic food and preserves them using traditional techniques. The heart of their project, however, is educating and providing resources for individuals and young start ups interested in starting within the bio agricultural industry. In their food lab, they teach and provide a space for the local community to turn their raw material into goods. Terra Te takes a holistic approach, shares knowledge and gives the necessary tools for those wanting to go back to the land.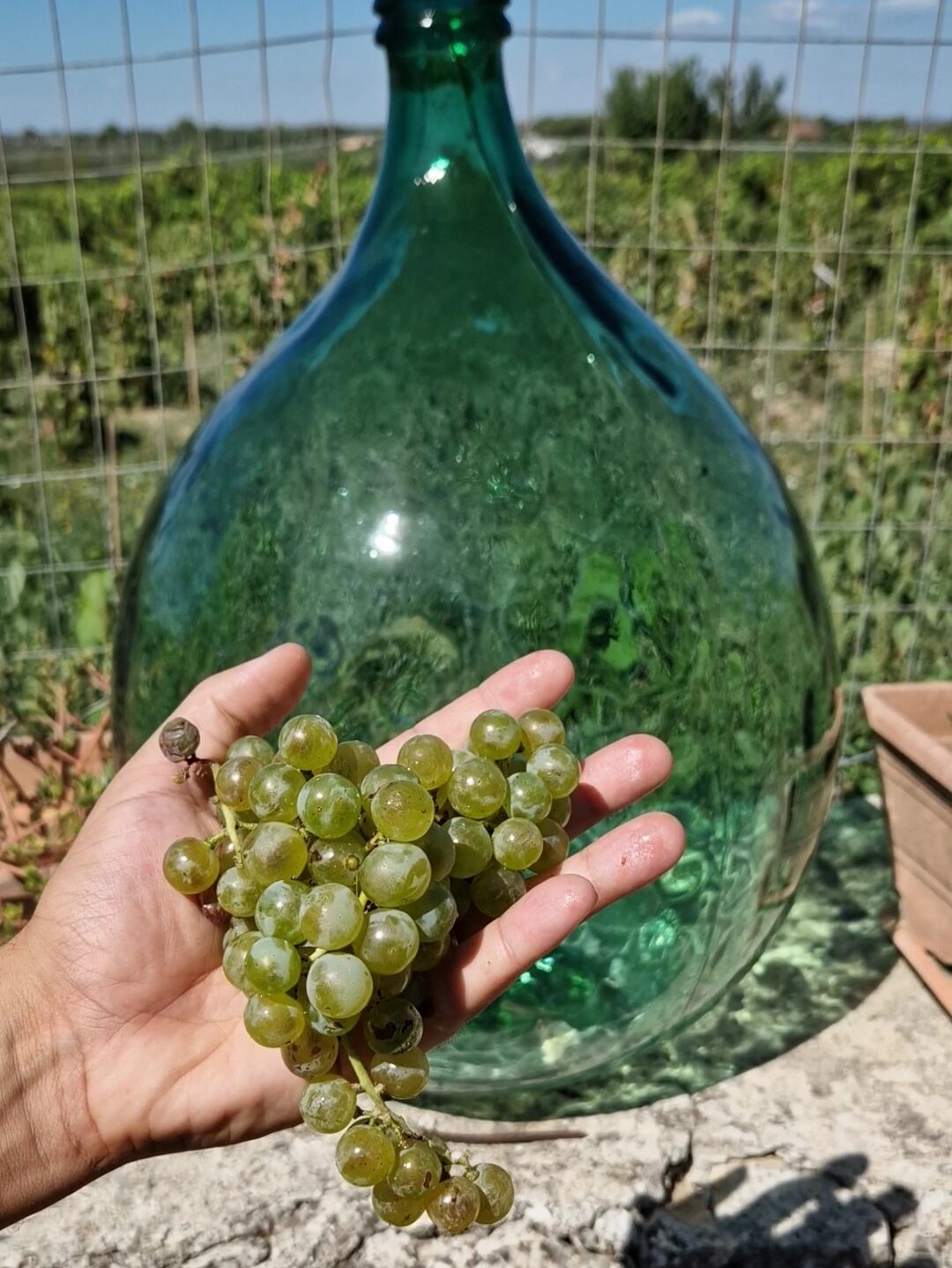 In the early morning we drove to San Pancrazio to Terra Te's headquarter, where they have 5 hectares (12 acres) of vineyard. Along with a group of friends and family, we picked the organic Negroamaro grapes.
Negroamaro wine grapes are exclusive to the Puglia region and are mostly found in Salento, which is the peninsula at the south of the region. The taste is described as having "Aromas of red and black fruits as well as spices (clove, cinnamon and nutmeg) are followed by flavors of plum, cherry, and blackberry, with a refreshing cherry finish," (Wineparadigm).
After filling lots and lots of big containers we brought them to their food lab to start the wine making process. They were processed in a machine that separated the fruit from the vines and began to crush the grapes. They released their juices and almost immediately started bubbling, which showed that the fermentation process was already beginning.
After a full morning of picking and processing the grapes we sat all together for a beautiful Italian lunch. Lots of laughs, delicious foods and of course wine were had. Everything that we ate was organically grown from these lands.
A Tour Of The Organic Farm
At the end of the lunch, we visited their beautiful garden. It was abundant with organic fruit and vegetables from the season. There were melons, eggplant, and peppers both sweet and spicy. We discussed differences between how organic farmers versus how modern farmers think.
Modern farmers try to control the environment as best they can by using a variety of pesticides and chemical fertilizers. They try to save every last bit of produce so they can sell them to the consumer. Organic farmers need to anticipate certain losses in their produce due to inevitable environmental factors. Their goal is creating the healthiest produce for those who consume it.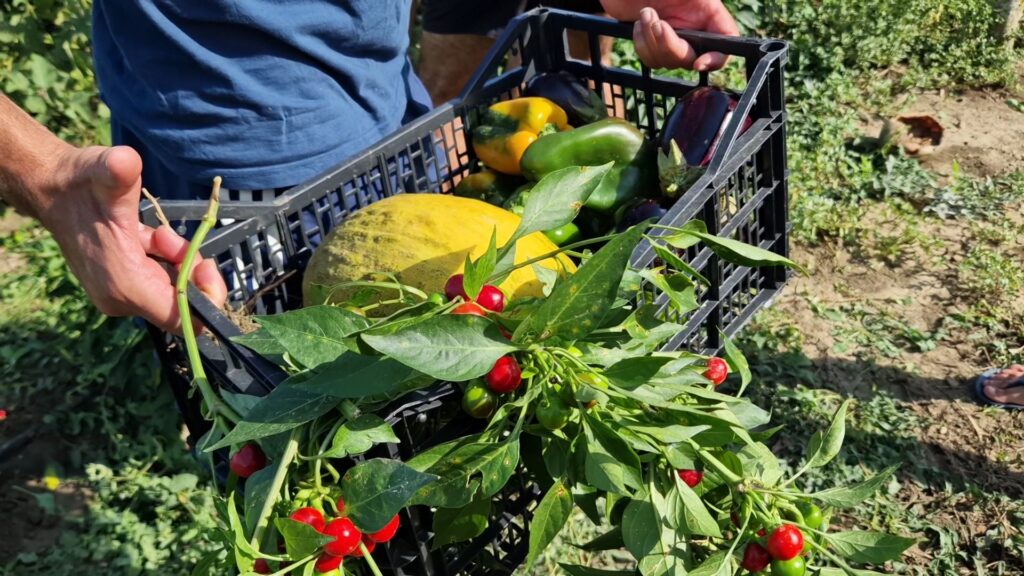 We also discussed plant health and the Xylella Fastidiosa situation in the Puglia region. Xylella Fastidiosa is a dangerous plant bacterium that has devastated millions of olive trees in the region and tremendously impacted the local agricultural businesses.
At the end of the day we left with a beautiful case of seasonal fruit and veggies, in addition to the wine that they produce.
> To learn more about the Xylella Fastidiosa pathogen, click here
Creating a Community
One of the most impactful notions that I came back with was the importance of community. We were a group of about 15 or so people, all friends and family. Some of their family had even come down from Naples to partake in the vendemmia and had brought some of their typically Napolitan bufala mozzarella.
Creating and fostering a local community is an essential element in one's journey back to the land. Sharing knowledge and being present to give one another a hand is an opportunity for expansion and growth for everyone. It allows for the young to connect with the elderly and gives an opportunity for old wisdoms and traditions to be passed down. It's how life used to be and is an essential aspect that we should all try to foster.
> Read about how the first olive tree was created according to Greek mythology, here.